Winter Wonderland Diffuser Blend Recipe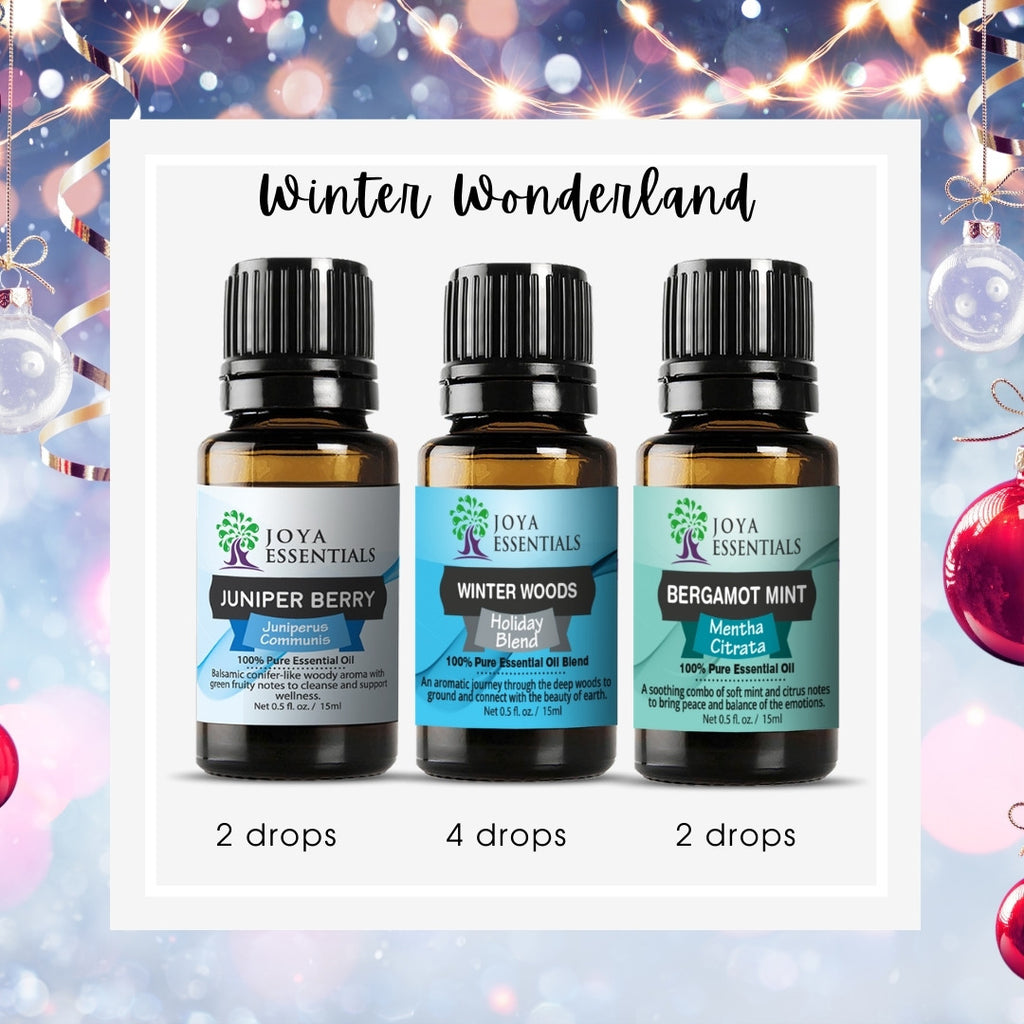 Winter Wonderland Diffuser Blend
Clean and crisp evergreen aroma with cool and fresh-cut woody notes that take you on a cool winter wonderland journey. Enjoy this blend in the diffuser, add to pine cones or potpourri, make it in to a room spray or carpet refresher.
Make this into a carpet refresher
You will need
1 cup of baking soda
Double up on this essential oil recipe - 4 drops juniper berry, 8 drops winter woods, 4 drops bergamot mint.
Add the baking soda in a glass bowl, then add the essential oils and mix well.
Store in a tight container and use as needed.
Sprinkle on carpets or rugs and let it sit for an hour before vacuuming.